David Charles Dhp., Chp.

 David Charles, Dhp., Chp. Consultant White Witch.
:
The Celebrities Choice.

FOR YOUR OWN PRIVATE AND CONFIDENTIAL PSYCHIC PHONE READINGS, TAROT READING AND POWERFUL WHITE WITCHCRAFT SPELLS!

:

Hello, greetings to you and welcome from my home in beautiful North Devon, England.

Exclusively for you, England based, International Psychic Consultant and White Witch to Celebrities, Royalty, Aristocracy and of course especially people like yourself.

  Respected & Leading The Way In White Witchcraft And All Spiritual And Psychic Matters.

I am a true born clairvoyant, spiritualist medium.

Is your lover being true to you and only you, or are they cheating?

Is your lover in touch with his or her ex?

Are outsiders or family members causing trouble for you and for your marriage?

Will you ever find your one true love?

Are you the victim of jealously and backstabbing?

Will your finances improve?

Will you have children?

How are your career prospects?

Just be sure that you really want to know the whole truth!

Do you need special and genuine help and protection with Extremely Powerful White Witchcraft Spells? If you do just go to the top of the page and click the word (Spells).

Now you can enjoy today the many awesomely powerful benefits from your own white witchcraft spells and protection.

:

"David picked up on my situation and I feel like he collected all my fears in the palm of his hand and gently blew them away".

:

I am here just for you, wherever in this beautiful world you may be. I offer genuine, caring help and guidance to you, because you deserve nothing but very the best. You are very special, so why would should you have to accept anything less?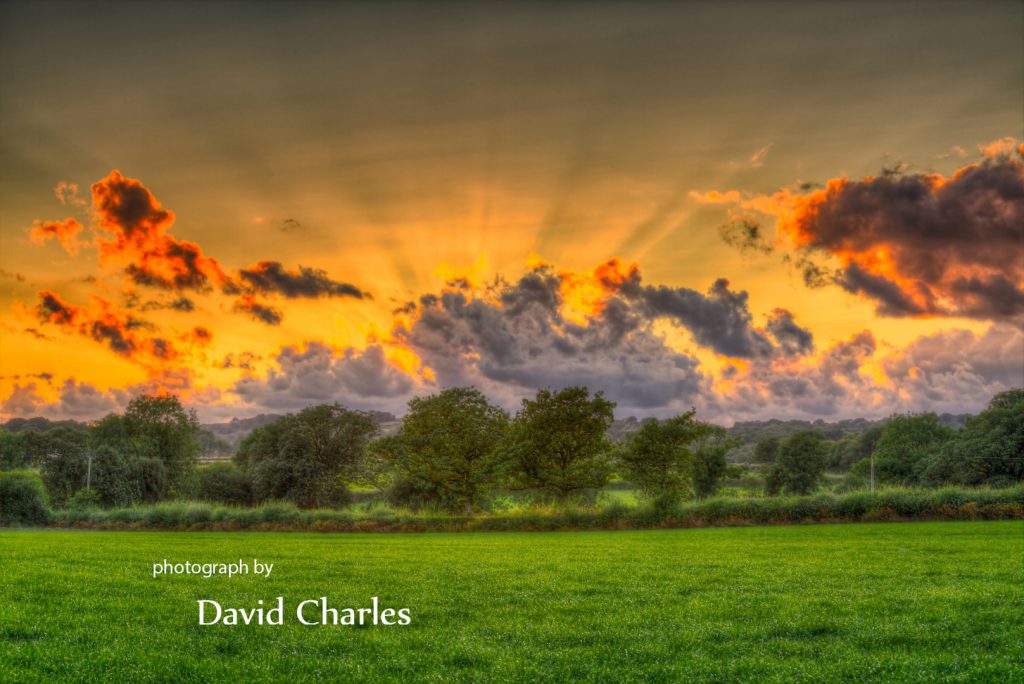 Hatherleigh Sunset.

:

"Don't wallow in depression and don't lose faith. David can and WILL help you. It may happen in a day, a week, a month or a couple of months but it WILL happen for you. Thank you AGAIN, David. You really are the best and I hope the world sees that".

Andrea.

:

Total And Safe Witchcraft Protection

All of your chosen witchcraft spells will provide you with total and absolute protection from all outside negative influences and curses. You can choose any spells you need from my website and you will be assured of absolute protection for both yourself and every person named in your spell rituals. Your total secrecy and privacy is assured.

If you don't see a spell that suits your needs and desires. Just choose one of the (Custom Spells) from the very top of my list.

I also provide totally free blessing spells for you and your loved ones.

Just click your (spells) link at the top of this page and you will be taken to stardust spells, my magical spells website.

:

Allow a little bit of stardust into your life!
:
I also offer absent healing for you or someone you love completely free of charge.
:
"Let The Magic Begin"
:
You can contact me free-phone on:

08000 14 16 14

Or if you prefer, you can still call me on:

BT  01409 24 00 25

CONFIDENTIAL PSYCHIC PHONE READINGS AND WITCHCRAFT SPELLS.

:

The spirit world is waiting and ready to help you now.

:

The following quote has been taken from

:

(After we have set some basic industry standards the question still is "Who regularly casts successful spells?" This list has taken months and thousands of dollars in testing, analyzing and waiting for the best results. So now we present a quality list of proven successful spell casters:)

:

I am so honoured to be high on their list. Please feel free to take a look the list on their website on the link below :-

:
:  
Sandymouth Beach Cornwall.

:

"Dear David, Just to let you know that I secured the job and I am so delighted. So amazing and a big thank you for your help".
Best wishes, Natalie.
:
 I am personal to you and I am NOT and never will be linked to any Company, Agency or Premium Rate Telephone Line!

I Work Completely Alone At My Home Near To The Vast And Powerful Atlantic Ocean In The Beautiful North Devon Countryside, Just For you.

I have a regular satisfied clientèle from all four corners of the World. Many of whom have been coming to me for help for years and years.

You will never be charged V.A.T or any other hidden fees.

Allow Me To Enlighten You Today With All The Wonderful And Secret Knowledge You Need To Hear About Your New, Interesting And Perhaps Exciting Tomorrow.

:

Don't sleepwalk into your future!

:

Yes I really am as close to you as your telephone or mobile device.

:

It's only three steps to the phone. (George Hamilton V)

:

  AI will provide you with a truly personal and caring service that you can never obtain from any agency, company or premium rate line organisation.

You can have any and all curses removed immediately with my extremely powerful white witchcraft spells. I will send them straight back to the perpetrator.

Stop being used and taken for granted by people.

:

" Let The Magic Begin "
Boscastle Cornwall.

:

Here Is My Promise To You.

I am always willing, ready and prepared to have my Psychic/Mediumship abilities and authenticity tested by any scientists, sceptics or non-believers from the UK or any part of the world at any a time. How many other clairvoyants, premium rate lines, companies or agencies are willing or able to offer you such a reassuring promise?

You can pay for a psychic telephone reading SECURELY online via PayPal.

Note:- You do not need a PayPal account to pay through the Paypal system. They have a (pay by card) option.

All of your credit/debit card details safe and secret when you pay via PayPal. Not only does no-one see your sensitive information, but it is so very simple to do.
A Beautiful Rainbow At Swallow Falls – North Wales

As a fully qualified Psychotherapist with twenty seven years experience in private practice, I am very accustomed to speaking with patients and members of the public in total confidence.

:

David Charles Dhp., Fhrs., Chp. Leading UK and International Psychic and White Witch.

:

Don't Sleepwalk Into Your Future.

:


I travelled among unknown men,
In lands beyond the sea;
Nor, England! did I know till then
What love I bore to thee.

'Tis past, that melancholy dream!
Nor will I quit thy shore
A second time; for I still seem
To love thee more and more.

William Wordsworth.
Photographs

All of the photographs on this website that have my name on them, were captured by me in the beautiful Devon and Cornwall areas. I love to spend any free time that I have just soaking up the beauty, magic and mystery of the area. I am usually all alone with my camera. Photography has been my passion for as long as I can remember. I believe that my photographs show the beauty and magic of the South West. It takes me back a few years to when I used to photograph Weddings, Christenings and portraits. I must say that shooting landscapes is far less stressful. I also occasionally perform my spell ritual work in these special locations, in the solitude and peace of the night.

Owing to countless requests form my clients from all over the world, I have now made these photographs available for you to own. If you see a photograph that you like, just click on it and you will be taken to the photograph page, where you can place an order. Yes, even if you can't always visit this wonderful place, you can still have a little piece of the South West and a little bit of Stardust of your own in your home.

These will be collectable limited edition photographs. I will be making available just one hundred signed copies of each photograph.

:
David Charles Dhp., Chp.

 David Charles, Dhp., Chp. Consultant Psychic And White Witch.

:

The Celebrities Choice.